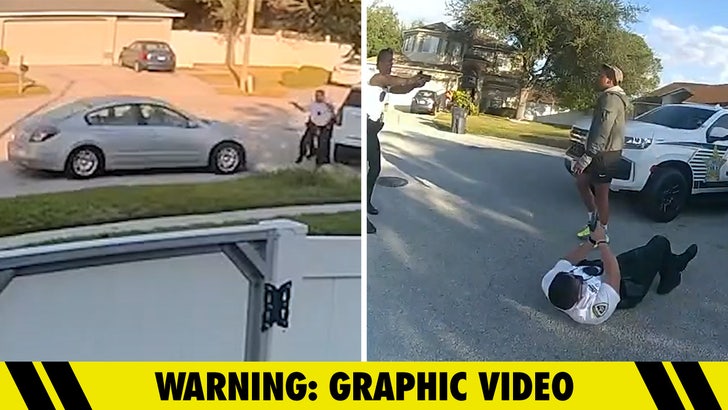 Hillsborough County Sheriff's Office
Two deputies are lucky to be alive after a Florida man intentionally accelerated his car and plowed into them while they were responding to a distress call from his mother.
The horrifically violent scene played out Thursday morning in suburban Tampa … where the mother of the suspect, Ralph Bouzy, called cops to say her son was "behaving violently" at their home. Hillsborough County Sheriff's deputies arrived and saw Bouzy sitting behind the wheel of car in his driveway.
Cops say Bouzy drove off, but returned 15 minutes later … as 2 deputies were still there, standing near the foot of the driveway. A deputy's body cam captured the moment Bouzy stepped on the gas, sped up and smashed into the lawmen … pinning one of them up against a patrol car.
After the impact, Bouzy got out of his car and walked toward other cops on the scene, refusing to surrender. He finally went down once they tasered him, and he was arrested.
It's a miracle the deputies — Carlos Brito and Manuel Santos — even survived the crash. Both sustained critical injuries that required surgery, and remain hospitalized.
Sheriff Chad Chronister said, "There is no other way to describe this other than an ambush. Our deputies put their lives on the line every day to protect this community and what happened today makes me absolutely sick."
Bouzy's been booked for attempted murder of a law enforcement officer.