Courteney Cox is opening up for the first time about the loss of her late "Friends" star Matthew Perry … recalling one special moment they shared on their famous TV show.
The actress just posted a video of an old "Friends" episode where Chandler and Monica's relationship begins … sharing a story of how Matthew whispered a funny line for her to say before the scene began.
Waiting for your permission to load the Instagram Media.
In the clip, Chandler is in bed when Ross busts through the door, excited about his upcoming wedding. Ross leaves and then Monica appears from under the covers. The audience goes crazy and after her scripted line, Courteney turns to Matthew and says, "OK, your turn."
Courteney says … "He often did things like that. He was funny and he was kind."
In breaking her silence on MP's death, Courteney adds … "I am so grateful for every moment I had with you Matty and I miss you every day."
Courteney's tribute comes on the heels of an emotional post from their fellow 'Friends' costar Matt LeBlanc … with Matt saying, "The times we had together are honestly among the favorite times of my life."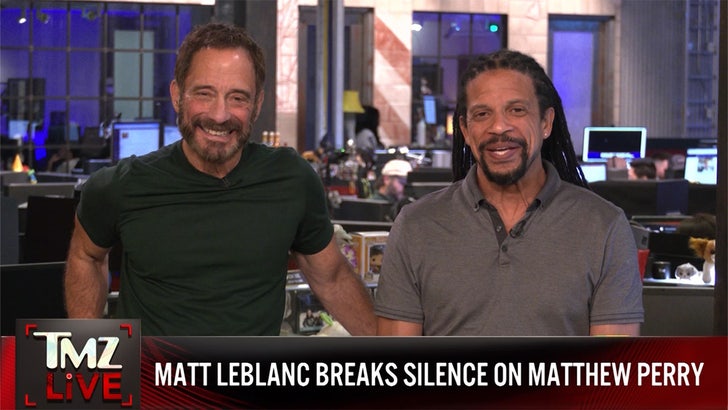 TMZ.com
Remember … Courteney, Matt, Jennifer Aniston, Lisa Kudrow and David Schwimmer said goodbye to the actor at his funeral earlier this month.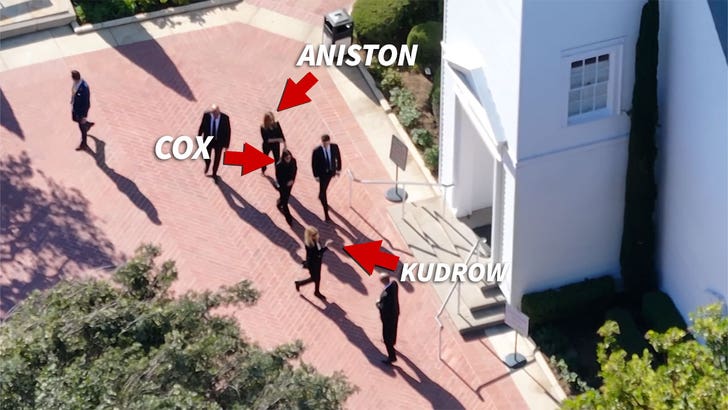 11/3/23
SplashNews.com
Matthew's family also attended his funeral service, and we learned his casket was placed in a secluded area of the famous Forest Lawn cemetery in the Hollywood Hills … next to the final resting places for other celebs like Debbie Reynolds and Carrie Fisher.
TMZ broke the story … Matthew was found unresponsive in his jacuzzi last month, and questions about the cause of death remain … and they won't be answered for several more weeks, at least.
Matthew, we learned, also went to 'Friends' script writers back in the day and got them to cut a storyline where his character was supposed to cheat on Courteney's.