The "Black Panther" stuntman who was killed in a car crash last week had just wrapped up a night of Halloween fun before the fatal wreck … TMZ has learned.
Taraja Ramsess' mother, Akili, tells us her son was in the car with 6 others that fateful night — including his ex-wife, Selena, and a mix of 5 children … most of whom he'd had with her, and a newborn he shares with his current partner, Lisa, who was at home.
Anyway, we're told Taraja and Selena had just finished taking all the children trick or treating in the Atlanta area and were on their way home when they got in the accident.
As we reported … Taraja died at the scene, as did two of his daughters — a 13-year-old and an 8-week-old little girl. His 10-year-old son later died after being taken off life support.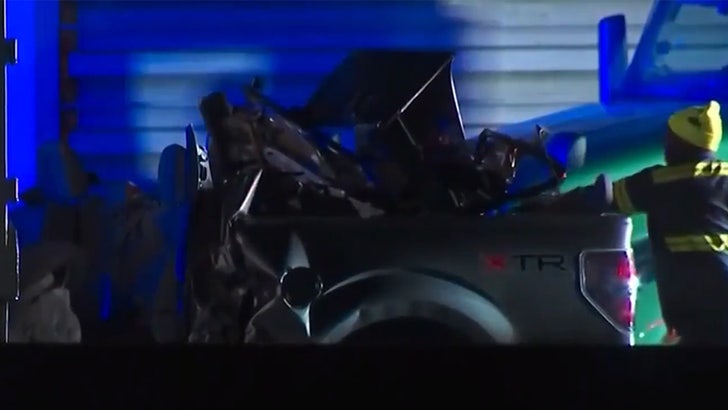 FOX 5
Selena and two daughters she shared with Taraja survived — they all suffered non-life-threatening injuries, although one of the daughters is still in the hospital. In terms of how Akili heard the tragic news … she tells us Selena called and was inconsolable.
Akili says it was the worst night of her life, and the heartache of losing her son and grandchildren was compounded by not immediately knowing who was alive and dead.
Apparently, first responders had taken everybody to different hospitals, and it created a confusing/chaotic situation to try and track down everyone in the aftermath. Akili adds, "It's impacted our family. It's now part of us — our family needs some time to heal and recover and go on with our lives best we can."
Obviously, the entire family is distraught in the wake of all this … and we're told everybody is trying to cope as best they can in the wake of such an awful catastrophe that claimed so many lives.
Now, in terms of what exactly caused the crash — remember, Taraja slammed into a tractor-trailer while coming off the freeway — Akili isn't ready to discuss it. It's under investigation.