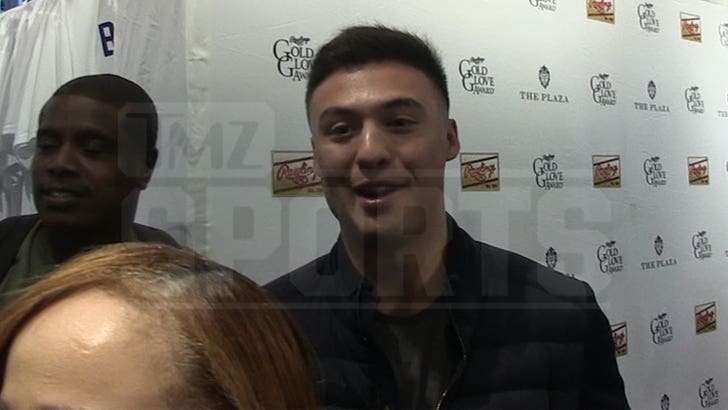 TMZSports.com
Yankees shortstop Anthony Volpe is hoping to share a dugout with Shohei Ohtani next season … telling TMZ Sports he believes New York should go after the former MVP in free agency.
"Yeah!" he said emphatically while out at the MLB Flagship Store in NYC on Thursday. "Of course!"
Ohtani is eligible to leave the Angels this year … after he spent the last six seasons with the team turning himself into one of the biggest superstars the sport's ever seen.
In his time in LA, he racked up three All-Star appearances, a .274 batting average, a 3.01 ERA and 171 home runs.
And, despite undergoing a second surgery on his throwing elbow in September, Volpe made it clear to us he really wants to see the 29-year-old in pinstripes.
"I mean, I think he's the best of the best," Volpe said.
Ohtani is expected to stay off the mound in 2024 while rehabbing, but he is slated to be healthy enough to hit at the dish — and many in the MLB believe he's now poised to land the biggest contract in the history of the sport.
The Dodgers are currently the favorite to get him … but we all know the Yankees aren't afraid to outspend anybody — something Volpe is obviously hoping happens.