After pulling into Veit's new regional headquarters just outside Milwaukee, Wisconsin, you'll need to pick your jaw up off the floor.
The V-shaped awning of the office is propped up by the boom and arm of a retired excavator donning the company's logo and trademark red bucket. (The painted buckets make it easier for Veit to identify their attachments on large jobsites.)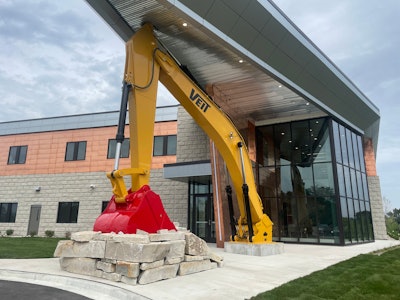 The Rogers, Minnesota-based specialty contractor celebrated the opening of the new facility on August 25, and Equipment World got an exclusive look at the 20,000-square-foot office and 15,000-square-foot equipment shop.
The building's exterior and interior mimic the design and color palette of Veit's other locations in Rogers and Duluth, Minnesota, and include a subtle dose of construction– and Veit-themed elements and imagery.
"From the copper to the stone façade to the unique equipment piece for the canopy, you shouldn't need to see the name; you should know it's a Veit building," says Jesse Roush, Veit's senior vice president of operations. "There are many elements and details we're proud of. It's who we are."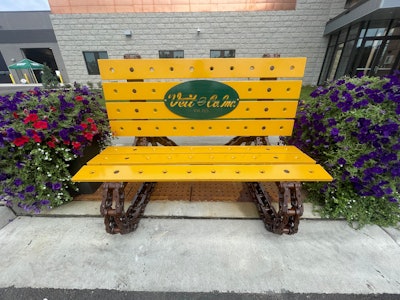 Designed with the future workforce in mind, the office space features spacious 12-foot by 12-foot offices with standing desks, tech-laden conference rooms, a training room and multiple break rooms. It will house more than 35 full-time employees, with plans to add additional employees over the next 10 years.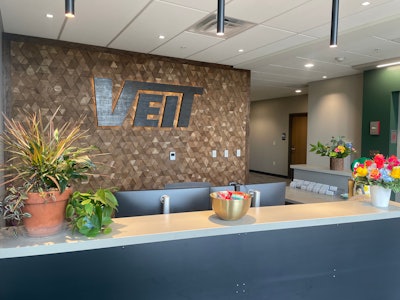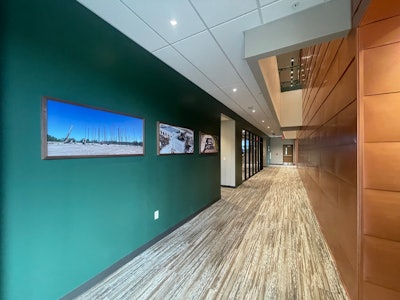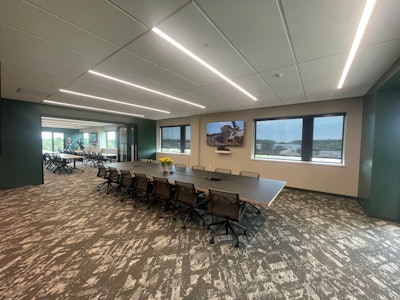 But the amenities don't stop inside the office.
The shop will allow Veit to conduct all its maintenance under one roof – from heavy equipment and trucks to welding and fabrication. Waste oil will be burned to fuel the in-floor heat system. Additional features include air conditioning, an air exchange system, and a wash bay.
"In the shop, we're going to have four full-time mechanics and three mobile mechanics," says Roush. "They're excited to be here; I can tell you that!"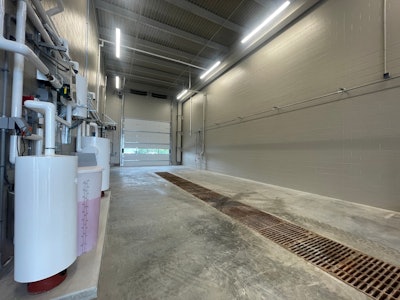 Construction started in June 2022, and Veit completed the site work on the project, including the earthwork, pilings and utilities. Veit used the open house to showcase its wide range of services to local customers, vendors and partners. One of the company's Dumpsters served as a guest book for the event. Check out a timelapse of the construction in the video below.
[Watch: Taking the Fear Out of Construction Technology with Veit's Britton Lawson]
The 55-acre campus is located at 18900 W. Lincoln Ave., New Berlin, Wisconsin. Veit's previous location was a few miles down the road at 2445 S. 179th St., also in New Berlin.