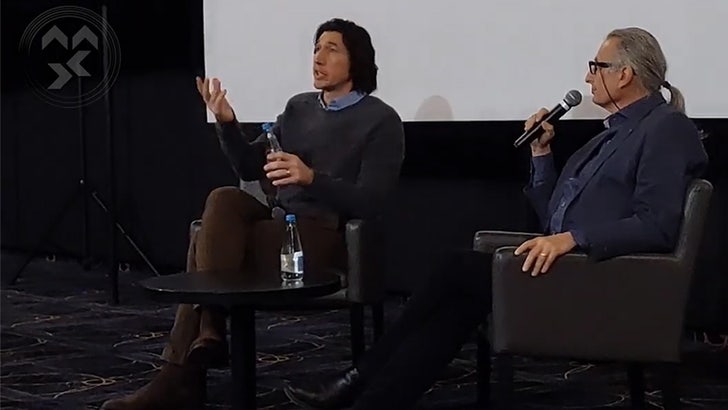 YouTube/@MovieShelter
Adam Driver got testy during a Q&A session for his upcoming film delivering an F-bomb to someone in the audience for asking a question he found annoying.
The actor was sitting in a chair next to a host onstage at the Camerimage Film Festival in Poland after a special Sunday screening of "Ferrari," which is scheduled to be released Christmas day.
While fielding questions about the movie, Driver got into it with the crowd member who inquired about the crash scenes, describing them as "harsh, drastic and, I must say, cheesy for me."
Check out the video … Driver calmly takes a sip from his water bottle before dressing down the person, saying, "F**k you. I don't know? Next question."
The audience bursts out in laughter, clearly loving his blunt response. But Driver didn't seem amused, though he kept his cool.
In the biopic, Driver plays Enzo Ferrari whose famous sports car company is about to go bankrupt in 1957. With his marriage also falling apart, Ferrari risks everything he has on the Mille Miglia, entering his team into the dangerous 1,000-mile race across Italy.